That all the people who belong to this company say with pride that they are part of the " Macià Family" is no coincidence ...

We defend and promote respect for all our employees, always seeking the close treatment and empathy that we all deserve. Values such as effort, dedication, excellence, and teamwork are the pillars on which we sustain our work and with which we seek to achieve our objectives.

At Macià hotels we know that talent cannot be missed. For this reason, we want to grow with you, help you day by day and improve ourselves together; Well, whatever it is that moves you, rest assured that at Macià Hotels we will do everything in our power to make you feel that you are in the right place.

Do you want to join us? Do not hesitate, sign up.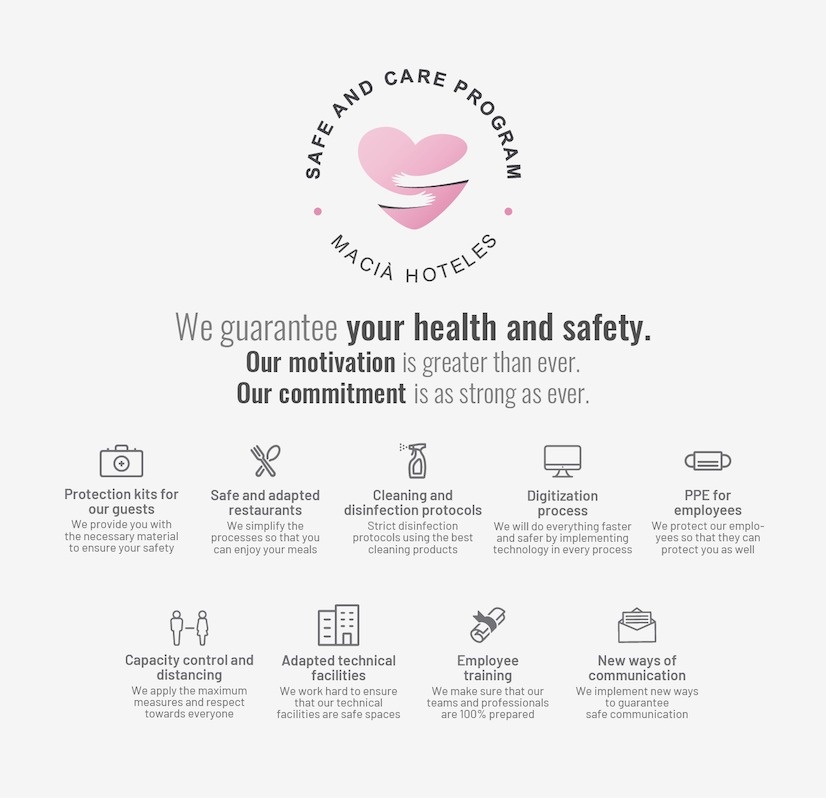 Send your CV
DO NOT MISS OUR OFFERS AND PROMOTIONS
Do you want to be up to date? Subscribe to our Newsletter and receive all our offers and promotions.