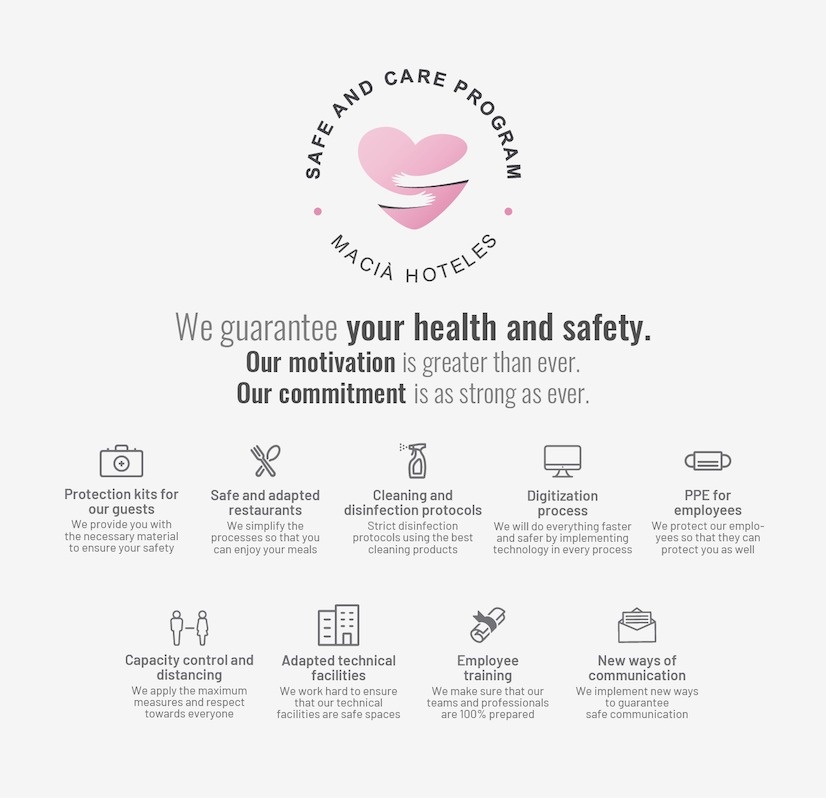 slider
NEED ANYTHING ELSE?
SEEK ADVISE WITH US
Call us at +34 958 285 806 from Monday to Sunday 24 hours
Call now
CHECK OUT
Find your Macià Hotel on the Map
See map
SEE RESERVATION
Here you can manage or modify your reservation
DO YOU WANT TO ASK US ABOUT YOUR RESERVATION?
DO YOU NEED ADVICE TO IMPROVE YOUR STAY IN THE CITY?
Here you can also modify or cancel your reservation, if you wish. Just remember to read the rate conditions, as some do not allow modifications or may entail cancellation fees. If you have any questions, you can contact our Reservation Center:

Tel .: +34 958 285 806
Mail: centralreservas@maciahoteles.com