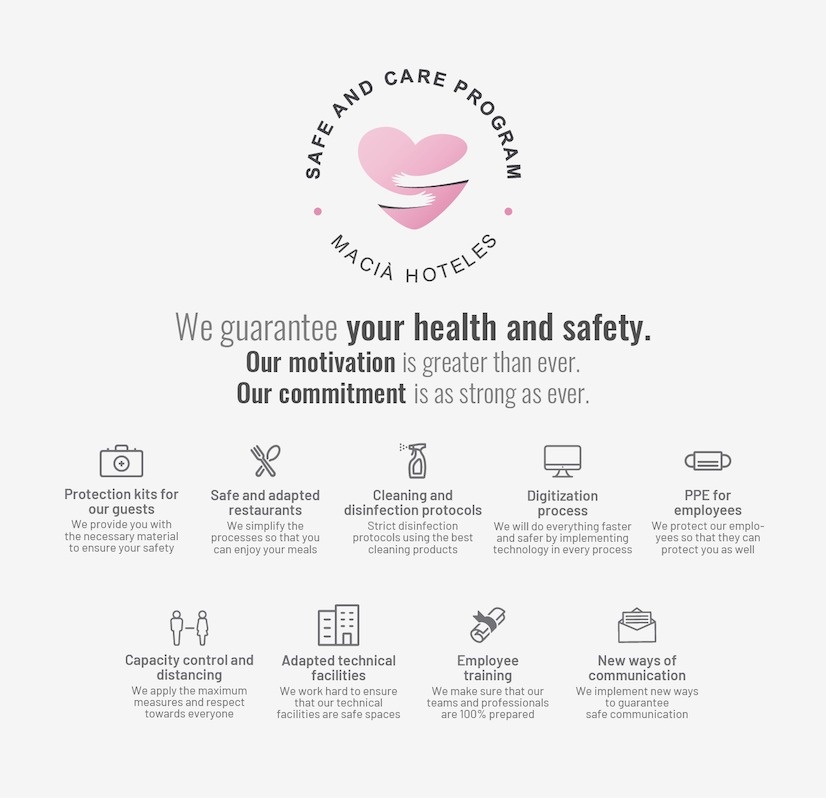 Andalusia, the 2020 destination
Macià Hoteles
01/07/2020
For those of us lucky enough to live and work in the South of Spain, making a plea in favor of traveling to Andalusia can be a no-brainer. It has already been said many times and it is still true: Our land has all the virtues and opportunities to be one of the best vacation destinations in the world, and the tourism industry has developed so much and so well that staying in a hotel in Seville , in Granada, Córdoba or Cádiz is a hit at any time of the year .
In the first quarter of 2020, before the state of alarm began, Andalusia was the preferred destination for national tourists, with more than five million trips ending in the south . We hope to multiply that mark and break all our records between July and August, even knowing that the situation is complex and we have much to recover. We have our own seal of our community ('Safe Andalusia') and we foresight started from the beginning of the health crisis to design our own safety and hygiene program called 'Safe and Care', with which we want to distinguish ourselves as accommodation for reference regarding guarantees.
The Andalusian Government has put tourism as one of its priorities, in fact, for recovery during the new normal. Tourists already have
a useful information portal
, and with the hashtag # ViveAndalucía and #Intensante, they are reminding all our visitors that this community has something special that can be explained but is not fully understood until it is lived. Add our hashtags,
# FeelingMacià
and
# FreelingMacià
to that list. If you are Andalusian and you are reading this you already knew it, right?
Comments